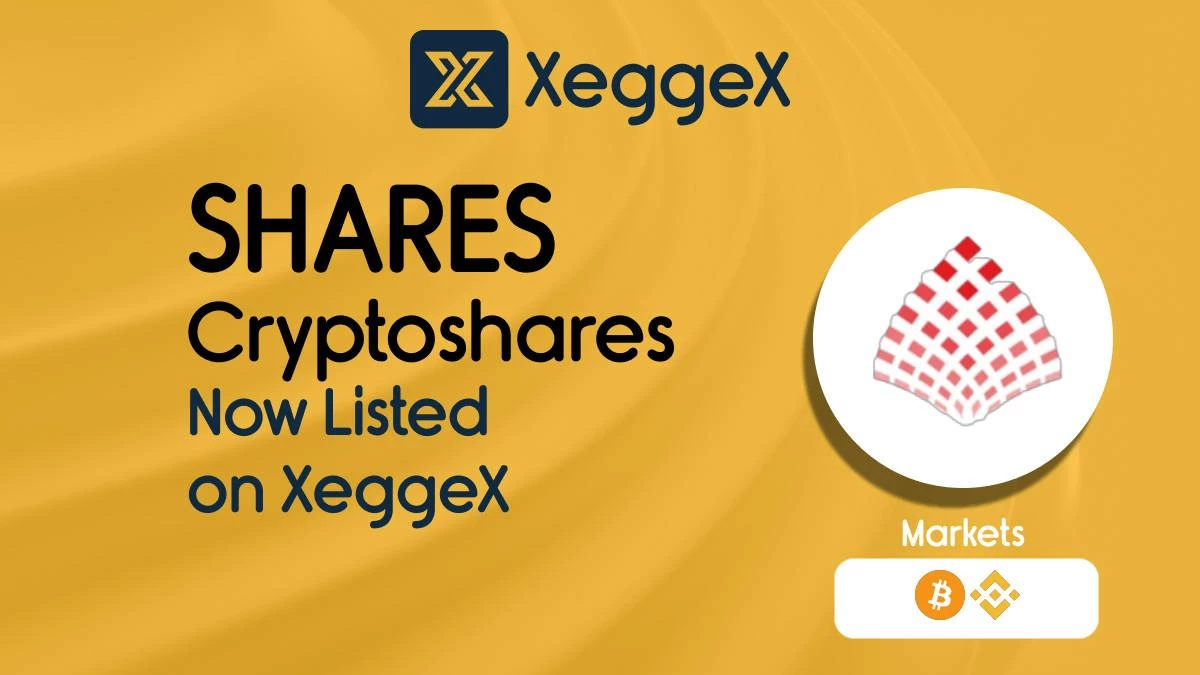 Cryptoshares (SHARES) has been listed on XeggeX exchange in the following markets:
SHARES/BTC
SHARES/BNB
About Cryptoshares (SHARES)
SHARES is a masternode and PoS coin whose usecase platform will enable the conversion and monitization of blockchain projects into publicly quoted and tradeable equity. Blockchain projects usecases are collaterized and converted to a crypto digital pseudo-stock to be quoted and traded as equity shares on the Cryptoshares platform/network. All pseudo-stocks are indemnified 100% with real bonded guarantees and blockchain assets by the listed project teams. SHARES will also be used as a global medium of payment via our android and iOs wallets.
Find out more information at their website here:
https://cryptosharescoin.com/
Links to other details can be found on our asset information page here:
XeggeX Asset Info for SHARES
Posted by
: Karl @ 3/14/2023, 9:42:12 AM GMT